Our Vision-Ethos-Values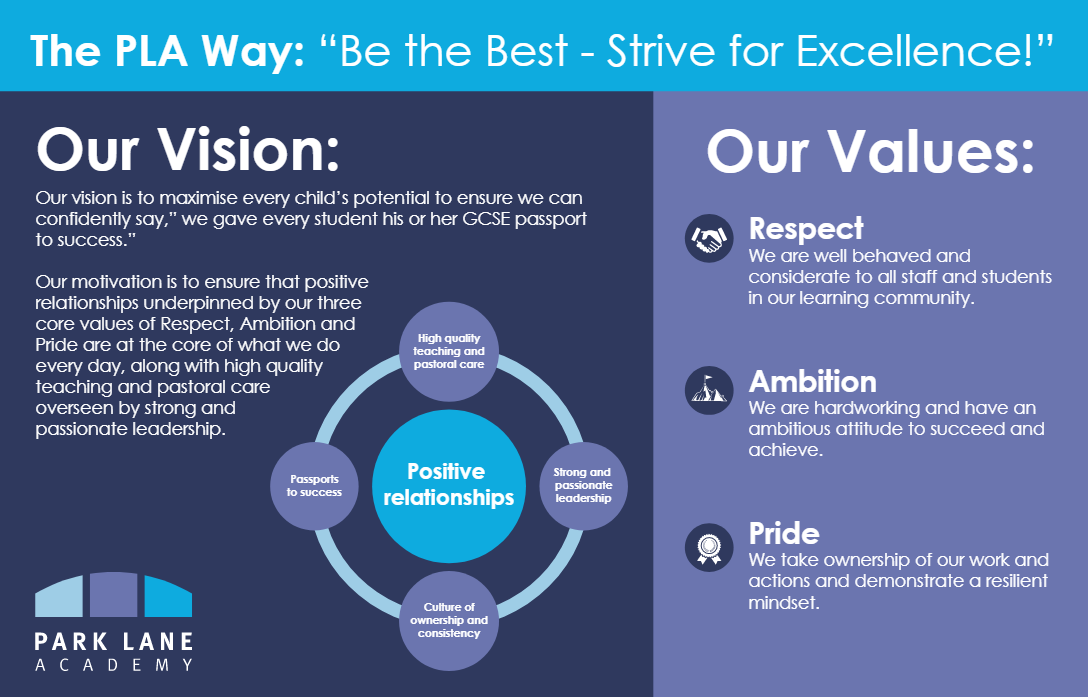 Our vision and values
Our vision is to maximise every child's potential to ensure we can confidently say," we gave every student his or her GCSE passport to success." We passionately believe, as educators, we have the power and responsibility to inspire our students to be the best they can be to enable our learners to pursue their dreams and ambitions to fulfil their true potential. 
Our motivation is to ensure that positive relationships underpinned by our three core values of Respect, Ambition and Pride are at the core of what we do every day, along with high quality teaching and pastoral care overseen by strong and passionate leadership.
Respect
We are well behaved and considerate to all staff and students in our learning community.
Ambition
We are hardworking and have an ambitious attitude to succeed and achieve.
Pride
We take ownership of our work and actions and demonstrate a resilient mindset.