Business Links
Park Lane Academy welcomes businesses and providers to work with them in a range of capacities. If you are a business, provider or post 16 or 18 institution interested in working with Park Lane then please contact admin@parklane.org.uk who will put you in touch with the most appropriate person. We also work closely with our Enterprise Advisor from the DWP, Business in the Community and the LEP. We are always looking for new volunteers to engage and inspire our students so please get in touch.
Events and activities planned for 2020-21 where we use links in businesses and providers include:
2020
Wednesday 30th September: Year 11 Aim Higher Event
Thursday 15th September: Careers Information and Post 16 Options afternoon: Year 11
2021
Tuesday 19th January: Year 11 Mock Interview preparation
Wednesday 27th January: Year 11 Mock Interviews
Tuesday 9th February: Year 11 Apprenticeship Day
Monday 1st March: Year 10 Mock Interview preparation
Wednesday 10th March – Year 10 Mock Interviews
Friday 19th March: Careers Convention
Tuesday 20th April: Year 9 Mock Interview preparation
Tuesday 27th April: Year 9 Mock Interviews
LMI (Labour Market Information)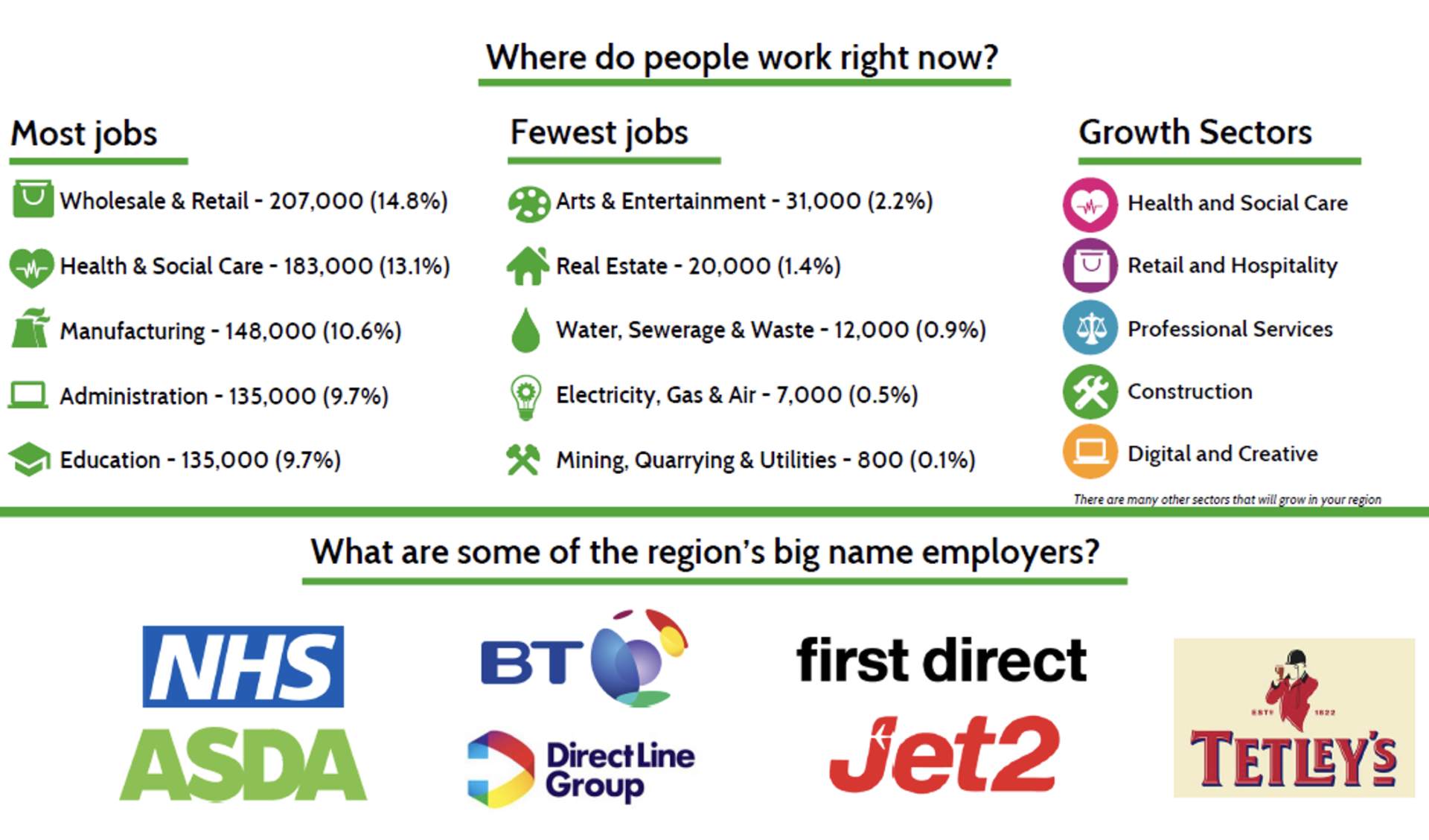 The Covid-19 crisis has resulted in an immediate and catastrophic collapse in the labour market. The number of new vacancies has crashed, apprenticeships starts in April was down 72% on the previous year. Opportunities for young people were hit the hardest as starts for under 19s plummeted by 87%.
At C&K Careers the Recruitline team have seen a massive drop in local jobs and apprenticeships at this time of year compared with previous years. A lot of training providers have withdrawn most of their vacancies, apart from a few in admin and care. Most vacancies advertised now are in care settings, supermarkets, warehouse packing related vacancies and a lot of driving jobs for delivery companies. Unfortunately, not that much aimed specifically at 16-19's.
Experience has shown that recessions and economic downturn disproportionately effects on young people. A recent study has reported that those leaving education this year are likely to face reduced pay and employment prospects even after the economy has recovered. The Institute for Employment Studies (2020) highlights over the next 18 months we may find at least 500,000 16-24 year olds entering long-term unemployment. The potential scarring effects for the under-25 year olds is likely to be significant.
Very recent news has just come through that one of our local training providers, KITS in Brighouse has ceased trading this July. This has impacted a lot of young people locally and C&K Careers have been drafted in to support all young people affected by this. The two students registered with KITS from Park Lane Academy thankfully already had back up college places sorted so impact has been minimal.
Park Lane enjoyed greater success with Year 11s progressing into apprenticeships last year than many local schools, probably down to the amount of time and support offered to this cohort and this year, twelve students registered an interest in apprenticeships and attended the " apprenticeship day" in school. Back in February interested students were given the opportunity to meet past apprentices, work on their CVs and covering letters and register on the relevant websites. An event we plan to replicate in 2021.
This year the Covid-19 situation has and will impact on Park Lane Academy apprenticeship figures, however, the Careers Adviser is working hard to minimise the impact and support any student effected. One student, KM was successful in March in securing a really good local apprenticeship as a Trainee Software Engineer but, unfortunately, the offer was withdrawn in April due to the Covid situation, as the employer has had to reduce costs and recruitment had to be cut.
Thankfully, the Careers Adviser encouraged all apprenticeship seekers to get a back-up college place and this student did already have an accepted offer at Huddersfield New College and is happy to attend here if he cannot find another apprenticeship. The Careers Adviser has continued to help him by sending him any vacancies she has managed to source.